I thought it would be nice for me to let my first post be about famous Dutch models. It's quite surprising really to see how many models who made it to the top are Dutch. First of all there's Lara Stone.
Lara Stone has a Dutch mother and a British father, but she was raised in a village in the Netherlands. When she was 14 she was scouted in the underground of Paris. At first, she wasn't very successful, but all of that changed when she signed a contract with IMG Models. She has walked the runway for countless designers, such as Chanel, Prada and Victoria's Secret.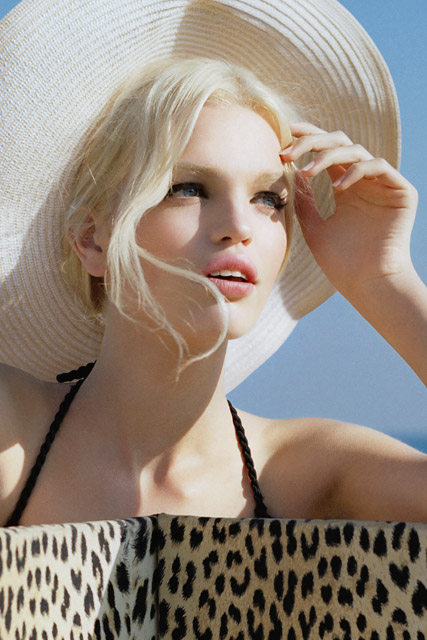 This picture shows supermodel Daphne Groeneveld in a Dior Addict beauty advert. She was scouted by a modeling agency in 2010 and she had been modeling ever since. She graced the covers of the French and Japanese vogues and walked the runways for Louis Vuitton to Versace.
Bette Franke was scouted in Amsterdam by modeling agency Wilma Wakker when she was 14 years old. She has been featured in runway shows of Balenciaga, Calvin Klein and many others.
This is gorgeous supermodel Bregje Heinen. She was discovered by modeling agency Micha Models via the Dutch social networking site 'Hyves'. She, like the others, walked the runways of Balenciaga, Prada etc. In 2011 she walked in the Victoria's Secret Fashion Show for the first time. She did this so well that she not only was invited to do it again in 2012, but also became a Victoria's Secret Angel.
Gorgeous, stunningly beautiful and famous around the world, but still making time for her family and not letting her fame get to her head. This is Doutzen Kroes in a nutshell. She's among the five best-paid models in the entire world with contracts for L'Oréal Paris and Victoria's Secret. She is an ambassador for the charity Dance4life, which tries to reduce the worldwide number of people who have AIDS and HIV. In 2011 she even made her debute as an actress, playing a role in the Dutch film Nova Zembla. All in all, she leads a very hectic life, but still manages to make time for her family, which she considers very important.
So these are five Dutch supermodels who really managed to make a name for themselves in the modeling industry. Which one is your favorite?